NOHrD Wallbar - Functional Trainer
WallBars - A true classic
NOHrD WallBars' unparalleled feature: the foldout function.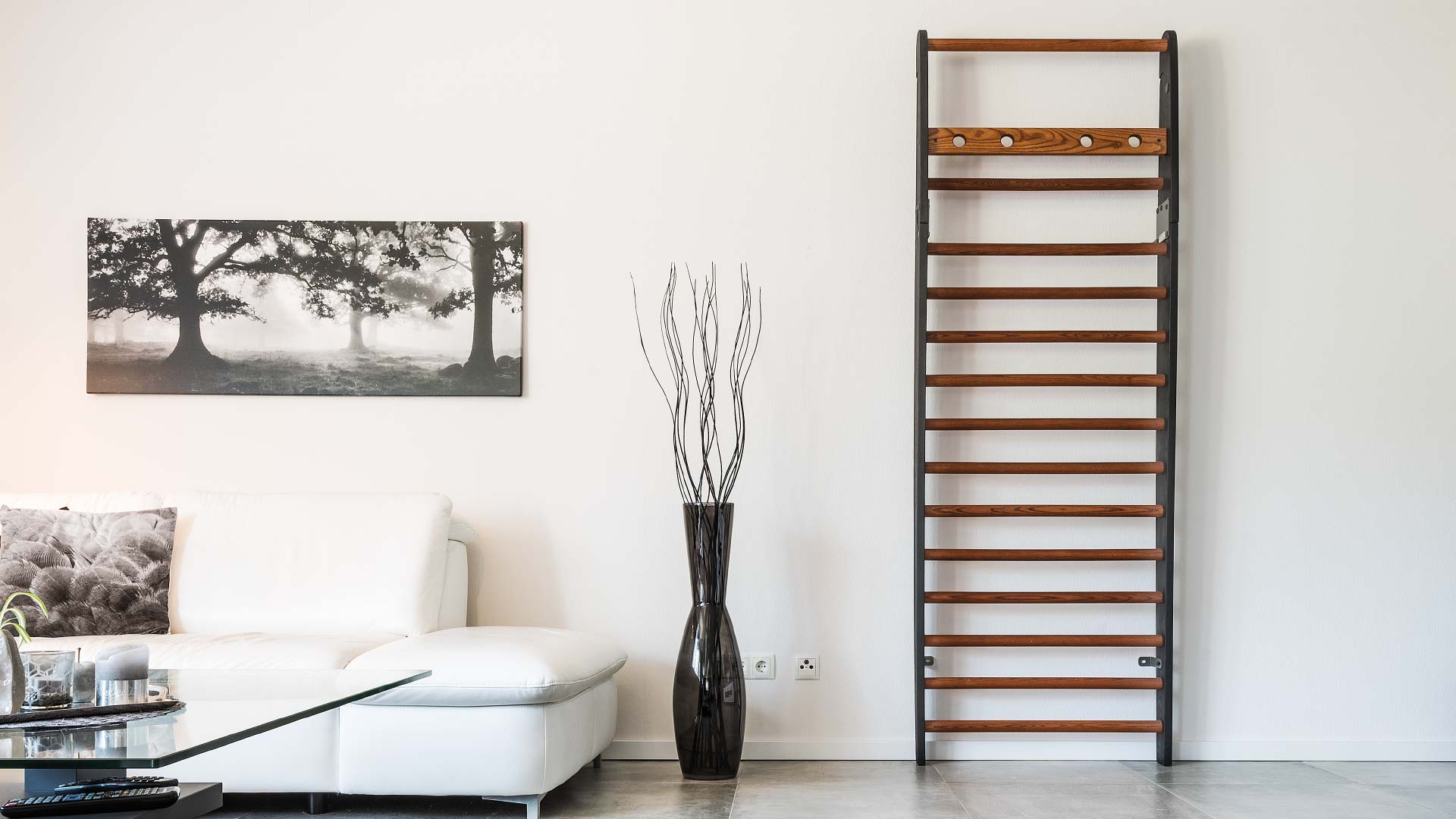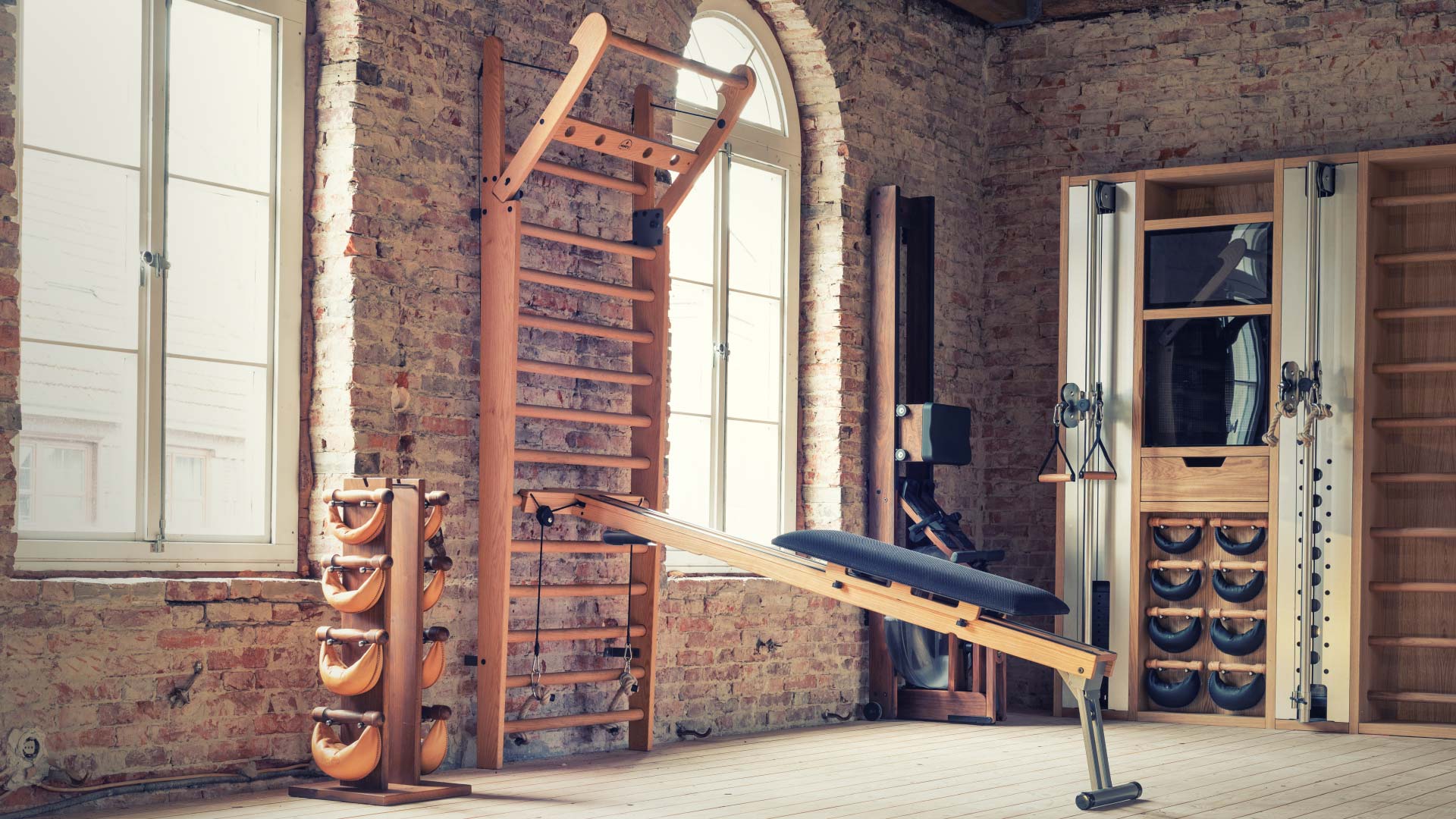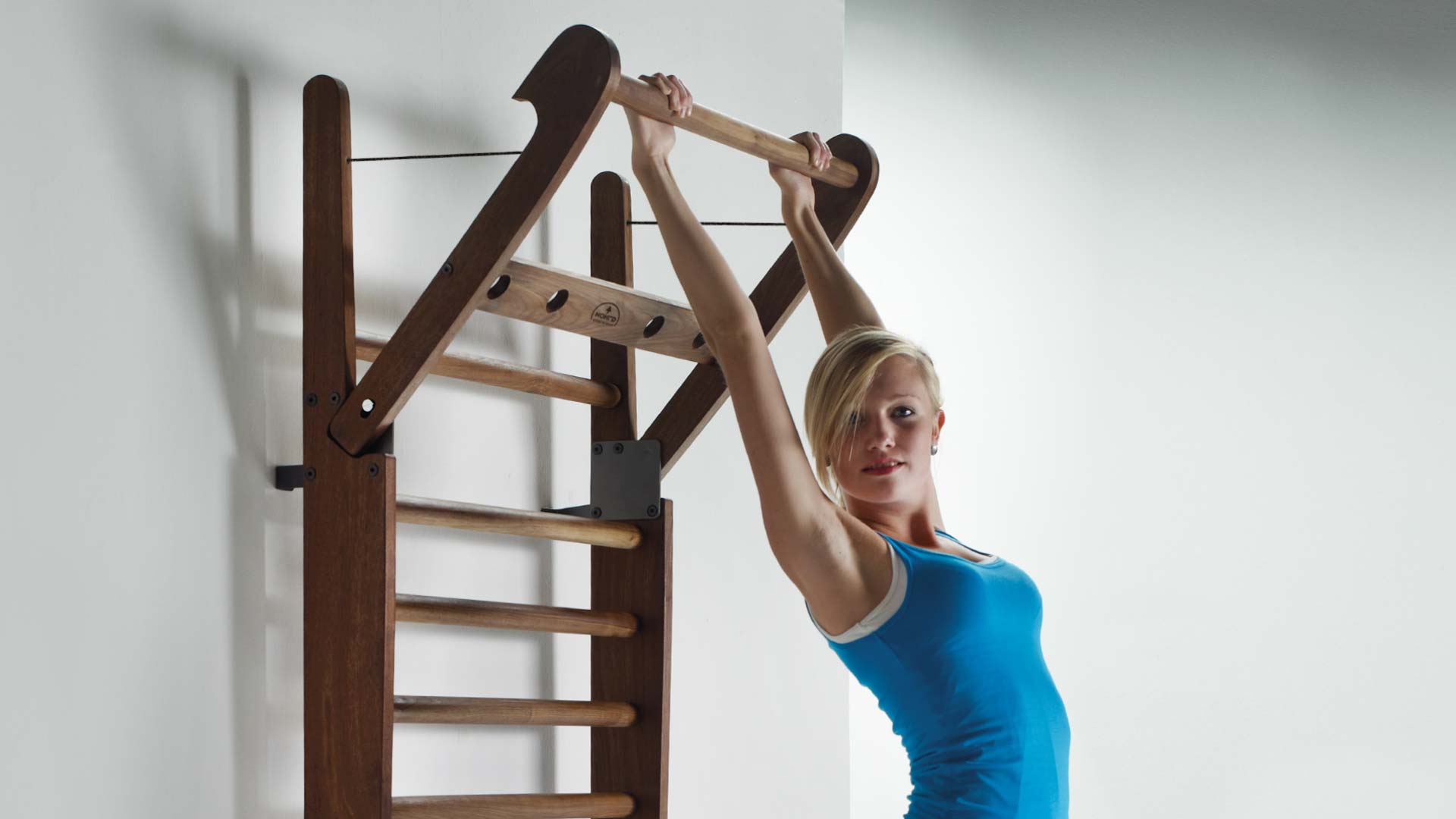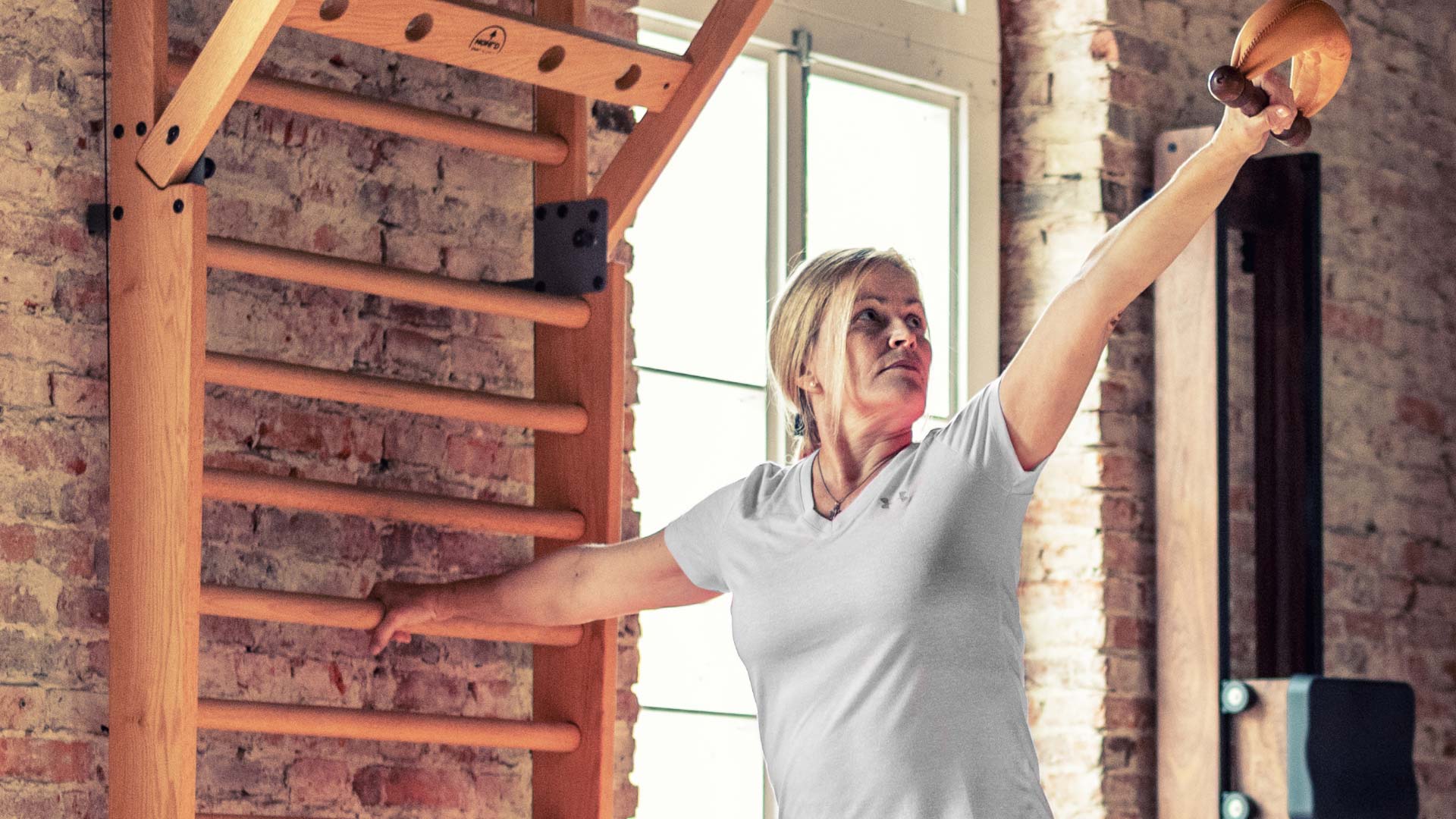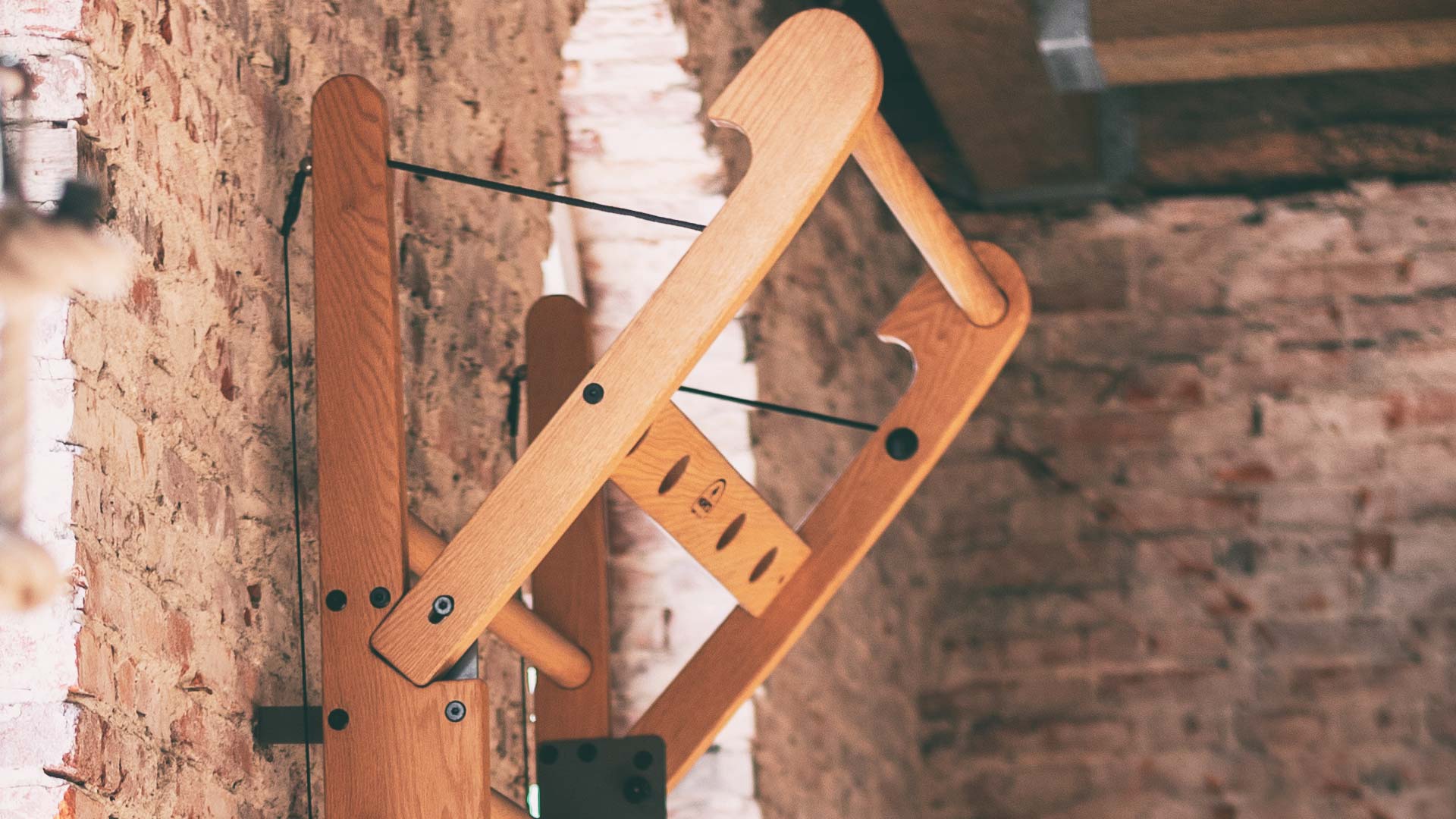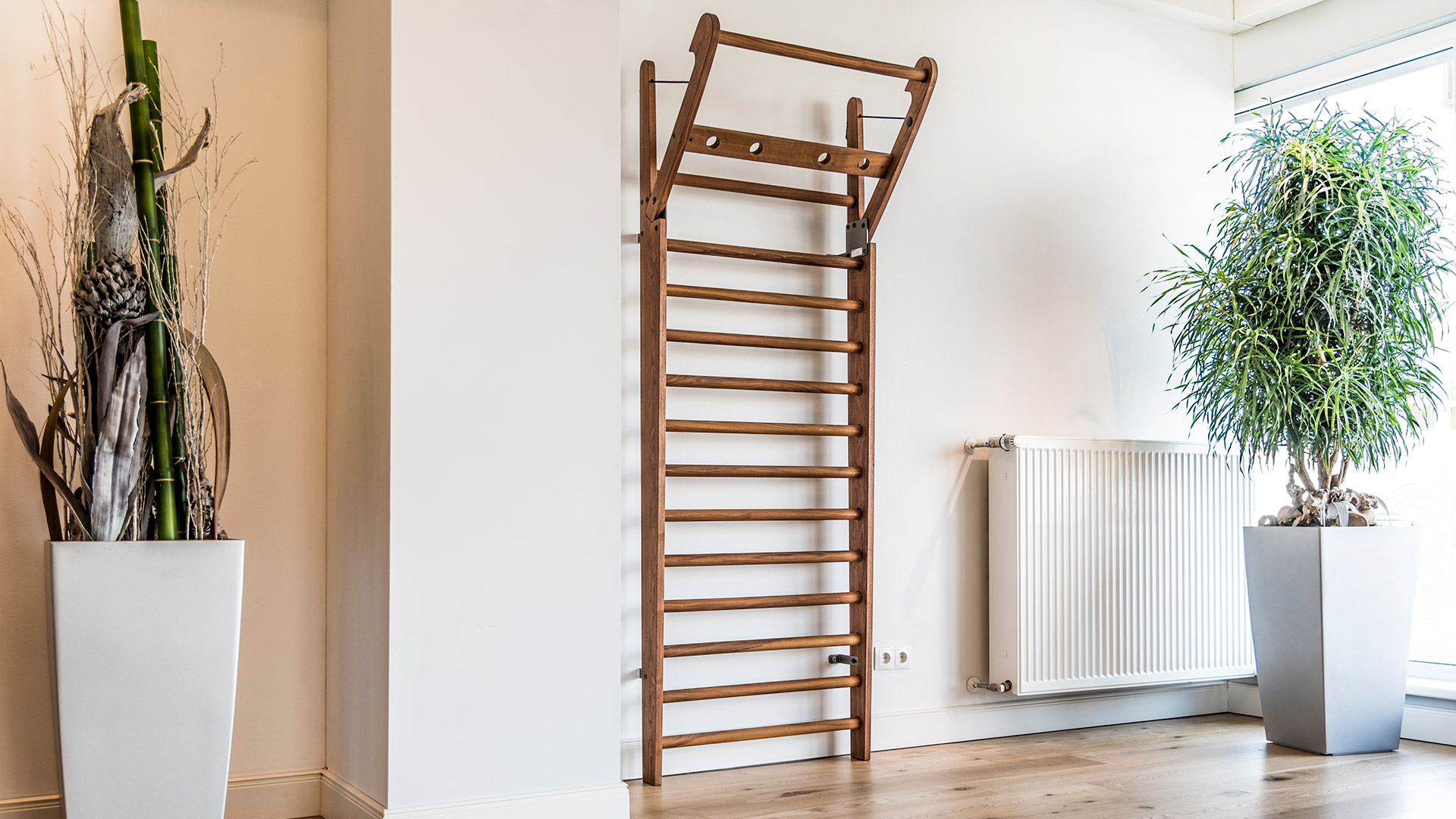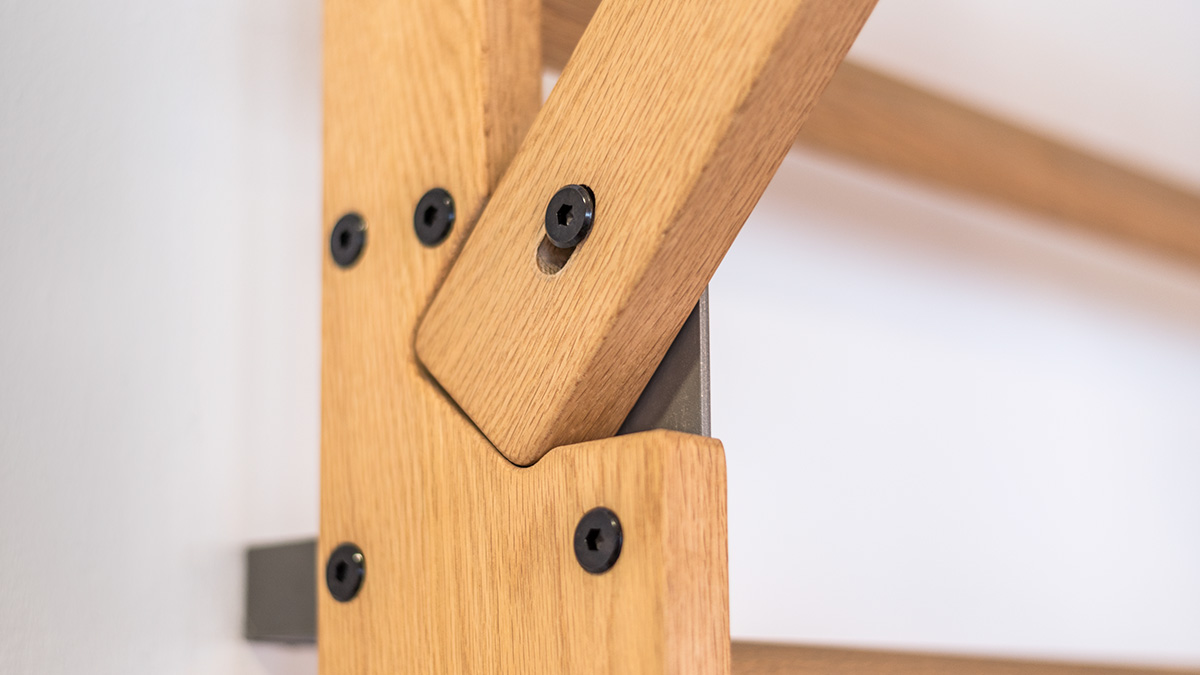 Integrated Foldout Bar
Use the WallBars' sturdy foldout bar for pull-ups, hanging or swinging your body. The bar is easy to open and engages with a simple click.
Choose between 10 or 14 Rungs
Different walls for different needs: the NOHrD WallBars is available in 2 sizes of either 10 or 14 rungs. The space between bars varies from 10-18 cm respectively.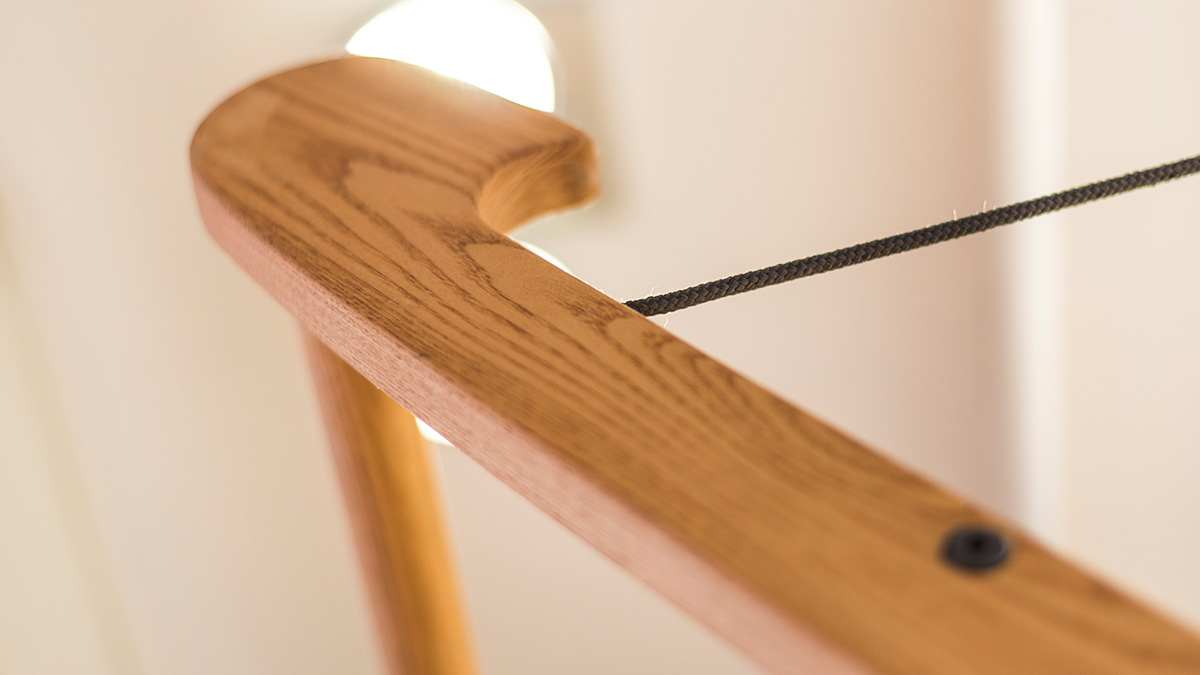 Safe and Sturdy
Made out of solid wood, the strongest safety cords are used for the foldout bar. Additional wall fixture pieces make the WallBars a safe and sturdy piece of multi-functional exercise equipment.
Multi-functional Training
Convert your WallBars into a multi-functional exercise training station with additional accessories.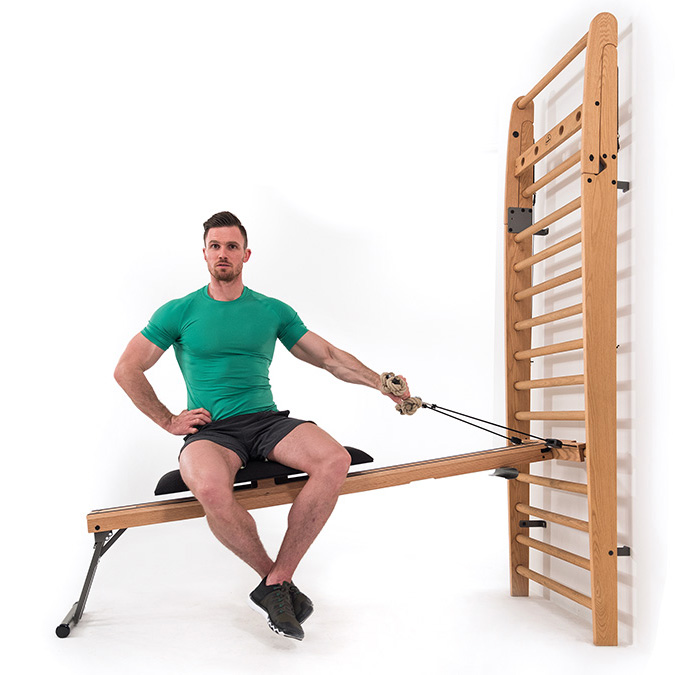 CombiTrainer
The CombiTrainer considerably extends the range of exercise possibilities on the WallBars - using only bodyweight resistance.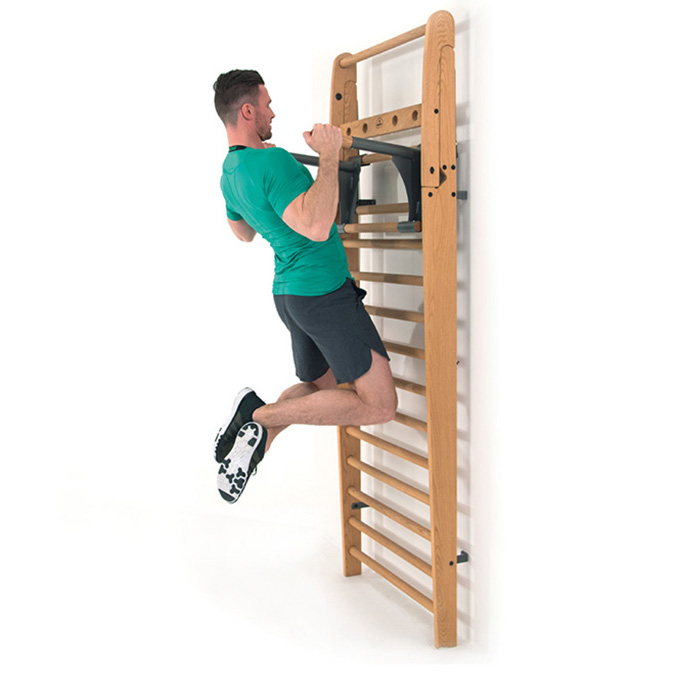 MultiAdapter
The MultiAdapter is a single piece accessory with 2 functions.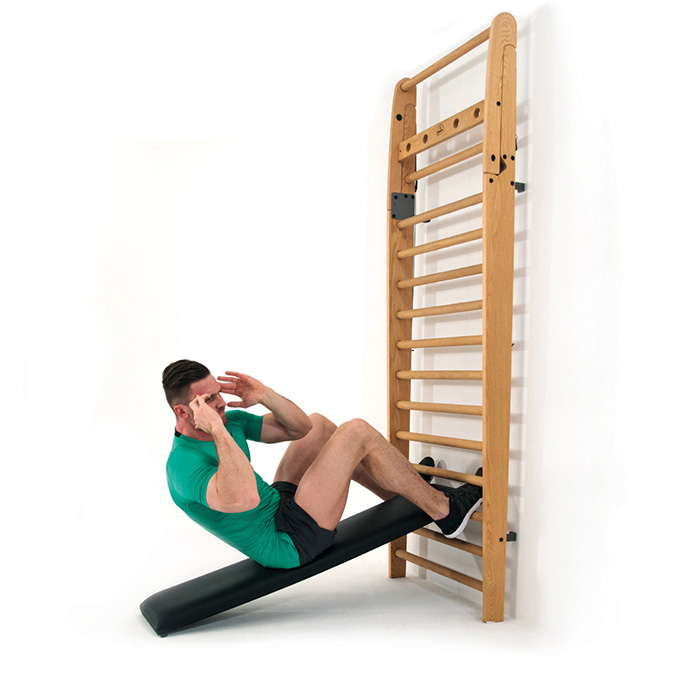 Workout Bench
Classic exercises with a workout bench - whether used for sit-ups or free-weight training: simply hang onto the rung of your choice.
CombiTrainer
The CombiTrainer effectively works all your muscle groups.
Regardless of your position, you will exercise using your own bodyweight, pulling the cables along ball bearing pulleys, with the bench gliding back and forth smoothly.
Dimensions: approx. 75'' x 24'' (l x w)

Lying surface: approx. 33'' x 14'' (l x w)

Features fold-out foot stand

Can be hooked in at various heights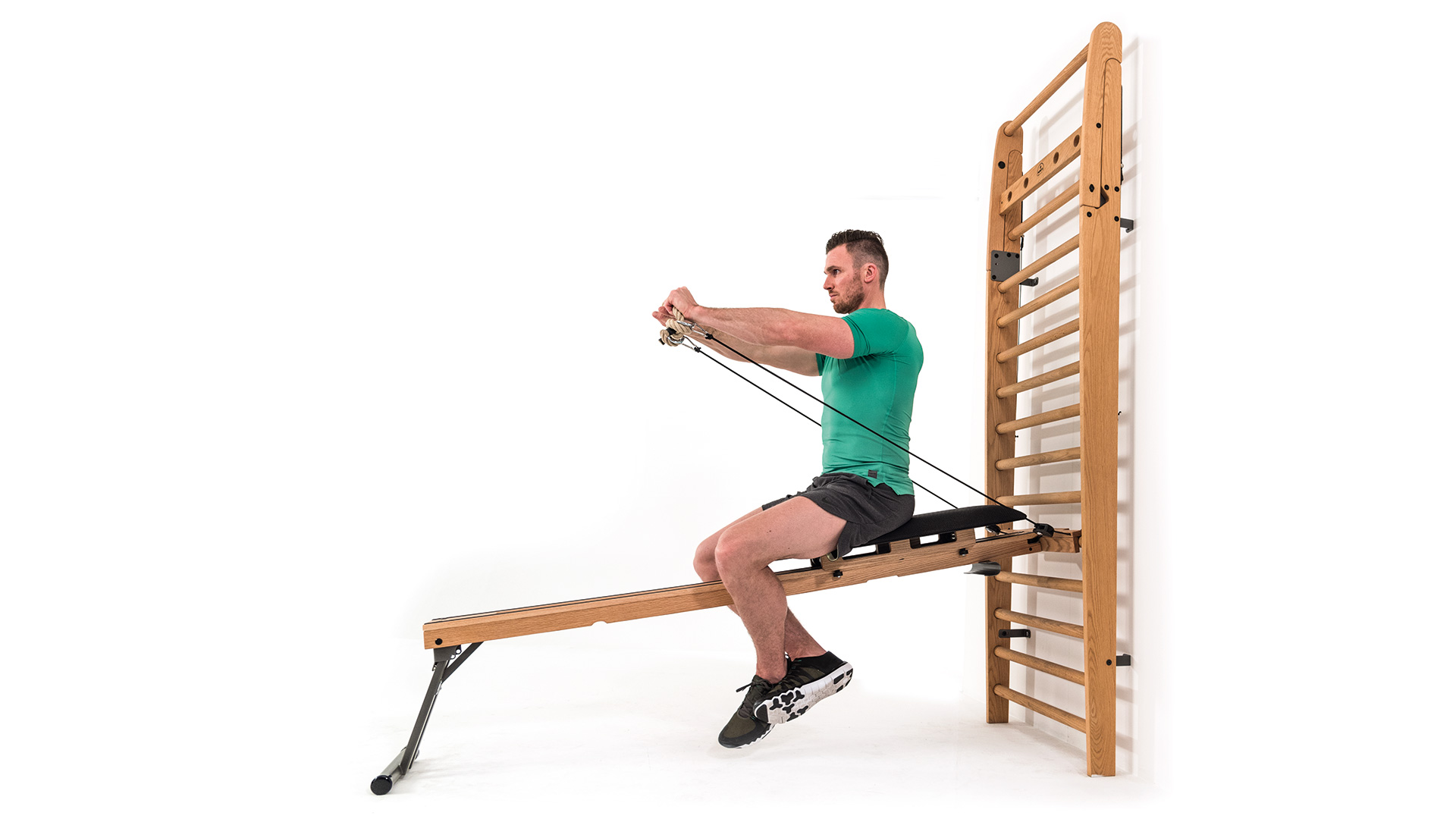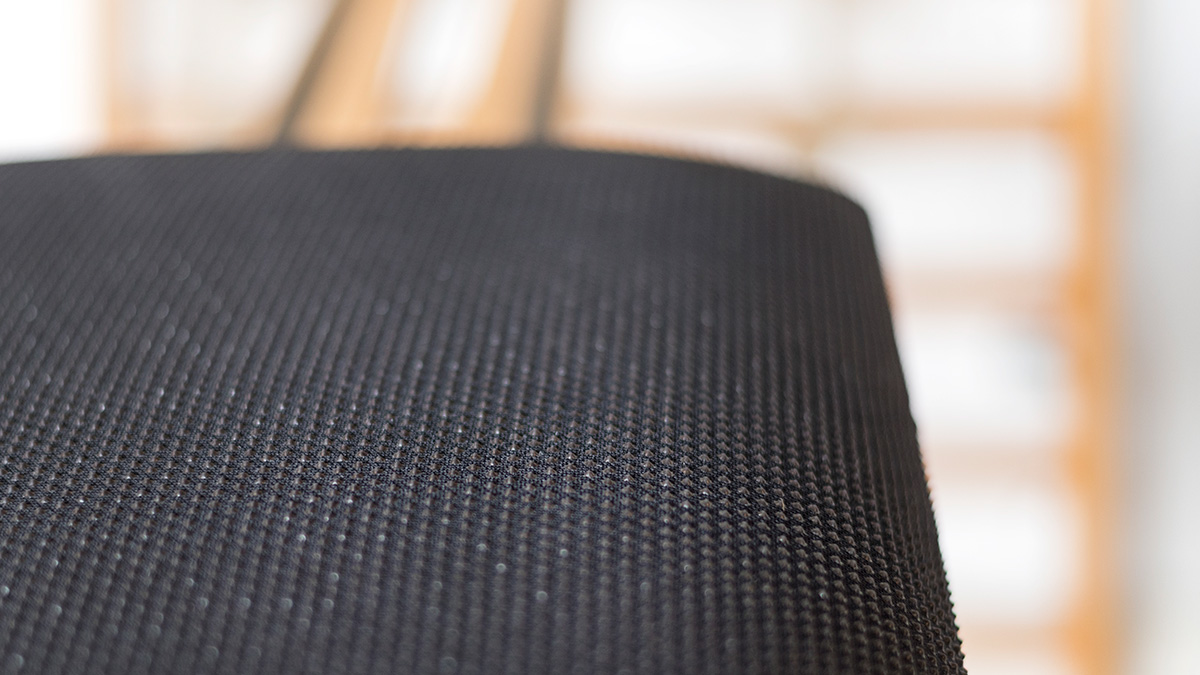 Non-Slip
The CombiTrainer's bench is upholstered with a special, nub fabric to prevent slipping and guarantee a strong hold during exercise.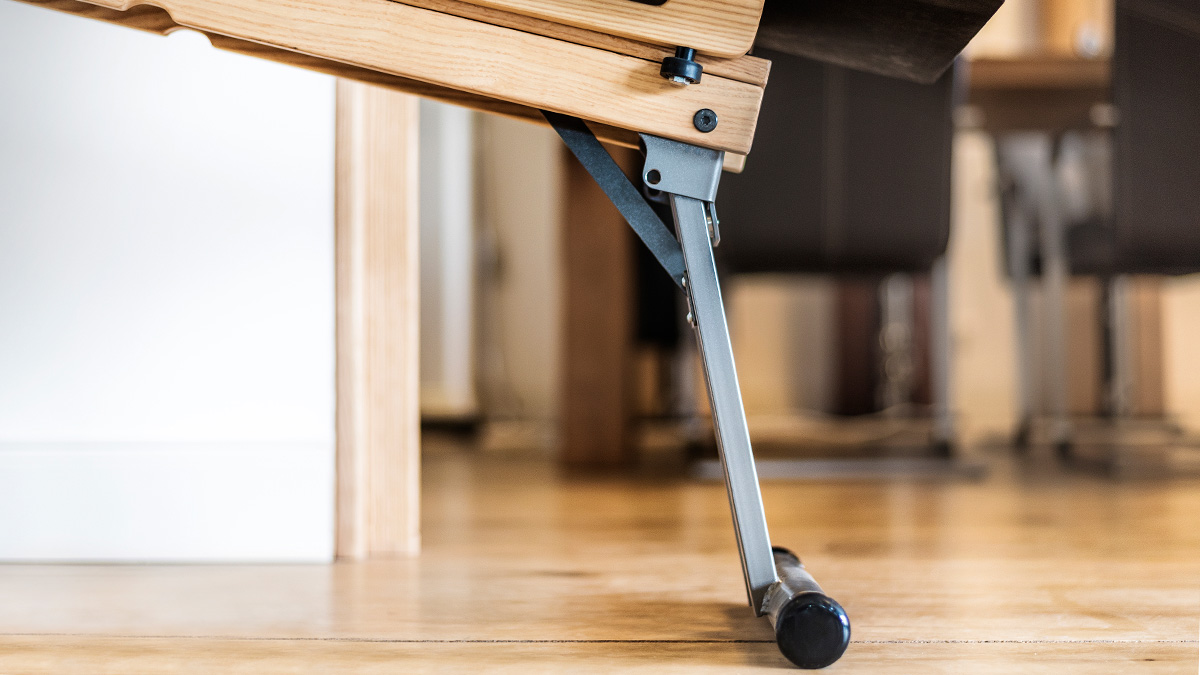 Strong Stand
The CombiTrainer holds strong and sturdy thanks to its fold-out foot stand. Simply hook the CombiTrainer onto the rung of your choice for a variety of angles and exercises.
High-Quality
The CombiTrainer is made of solid wood. The cable ropes can be gripped easily and the CombiTrainer can be hung into the WallBars after your workout for storage.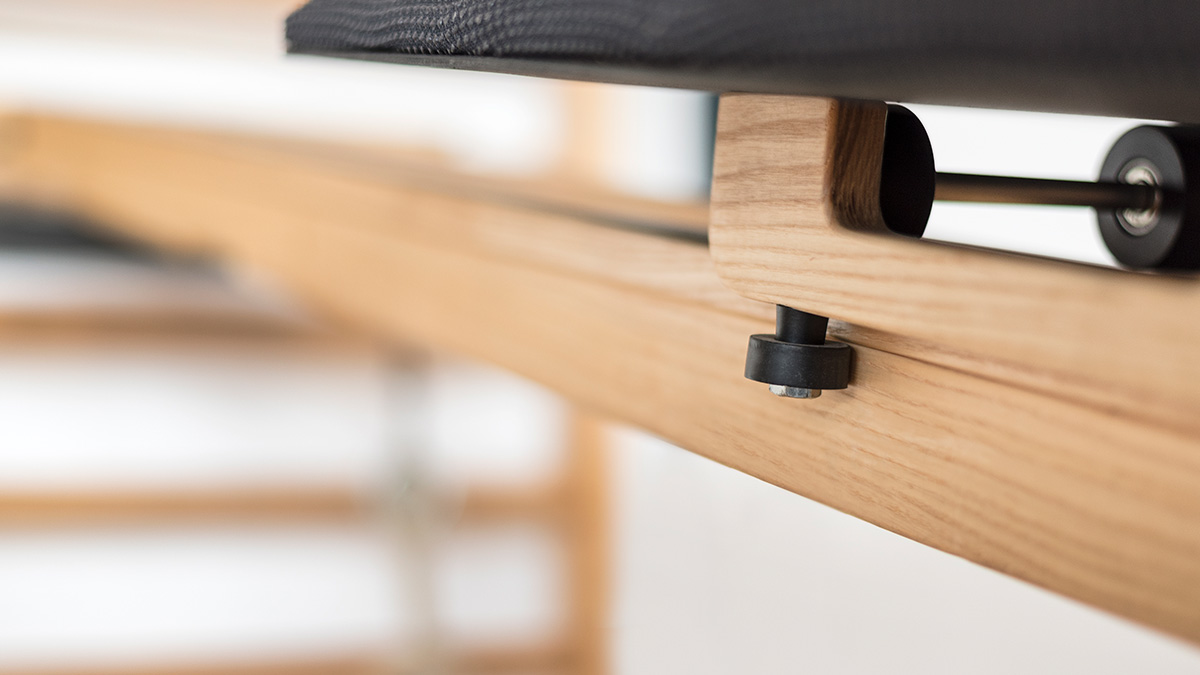 Quiet yet Powerful
The guide rollers of the CombiTrainer bench surface glide quietly along the rails, providing excellent support. No weights to adjust- train using body resistance only.
Multi-Adapter
The MultiAdapter is a single piece accessory with 2 functions.
The MultiAdapter is an ideal accessory, developed from a simple, basic idea and providing a whole range of new exercises. Hook onto any rung for use the handlebars for triceps dips or turn over for the horizontal bar to fold out. Both options will let you add specific exercises to complete your workout.
dimensions: approx. 28'' x 20'' x 13'' (W x D x H)

weight: approx. 12 kg

made of metal and wood

can be hung onto rung of your choice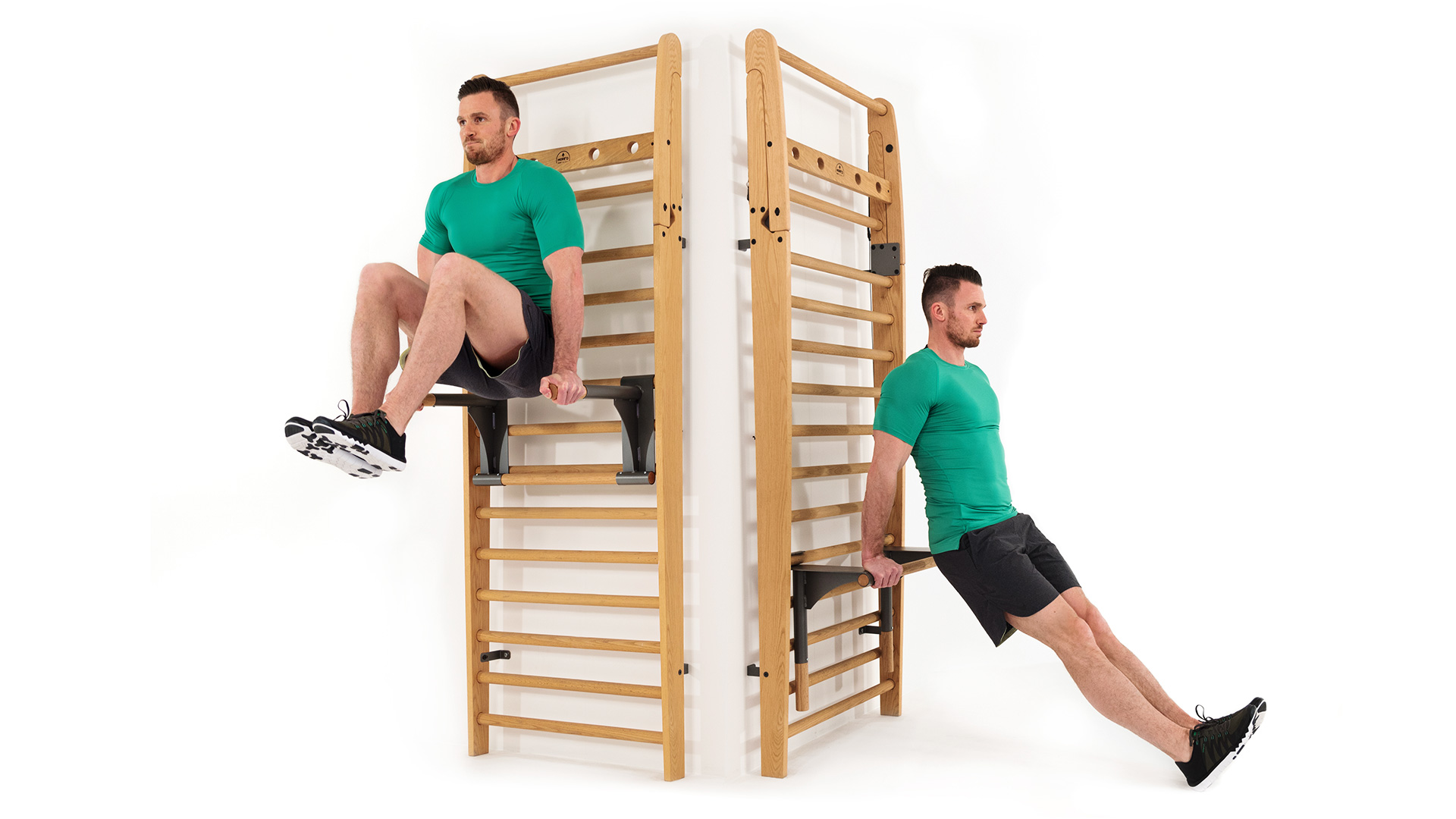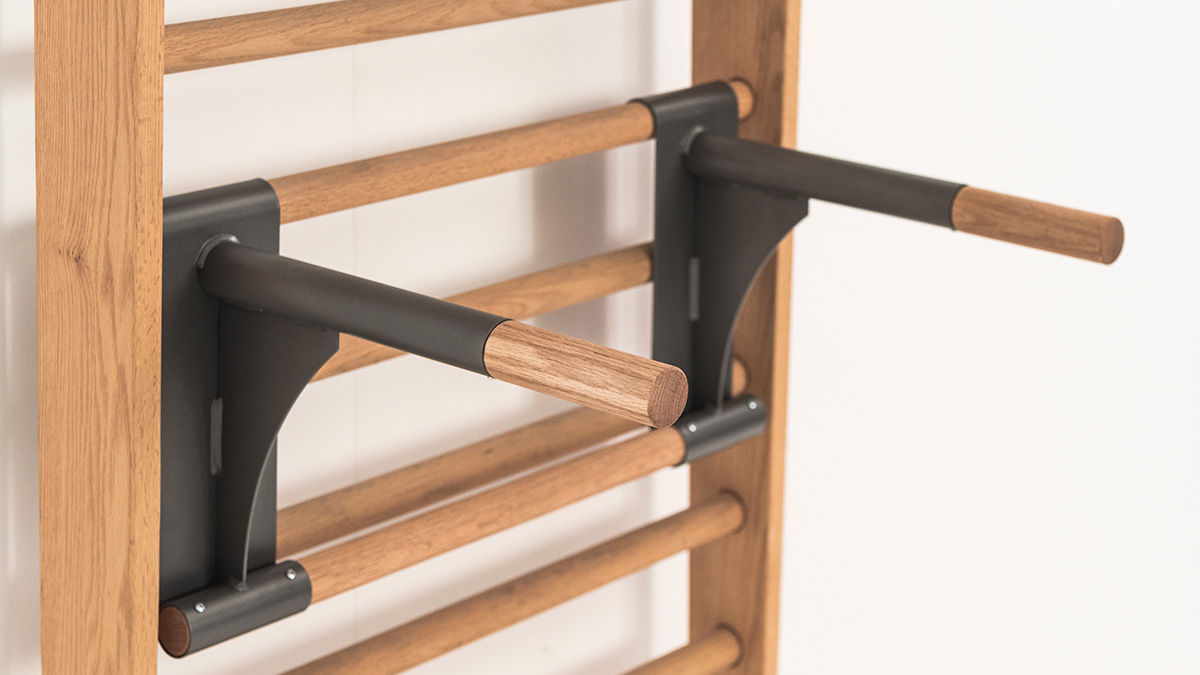 High-Quality Workmanship
The MultiAdapter is made of high-quality wood and solid metal, ensuring quality and precise workmanship.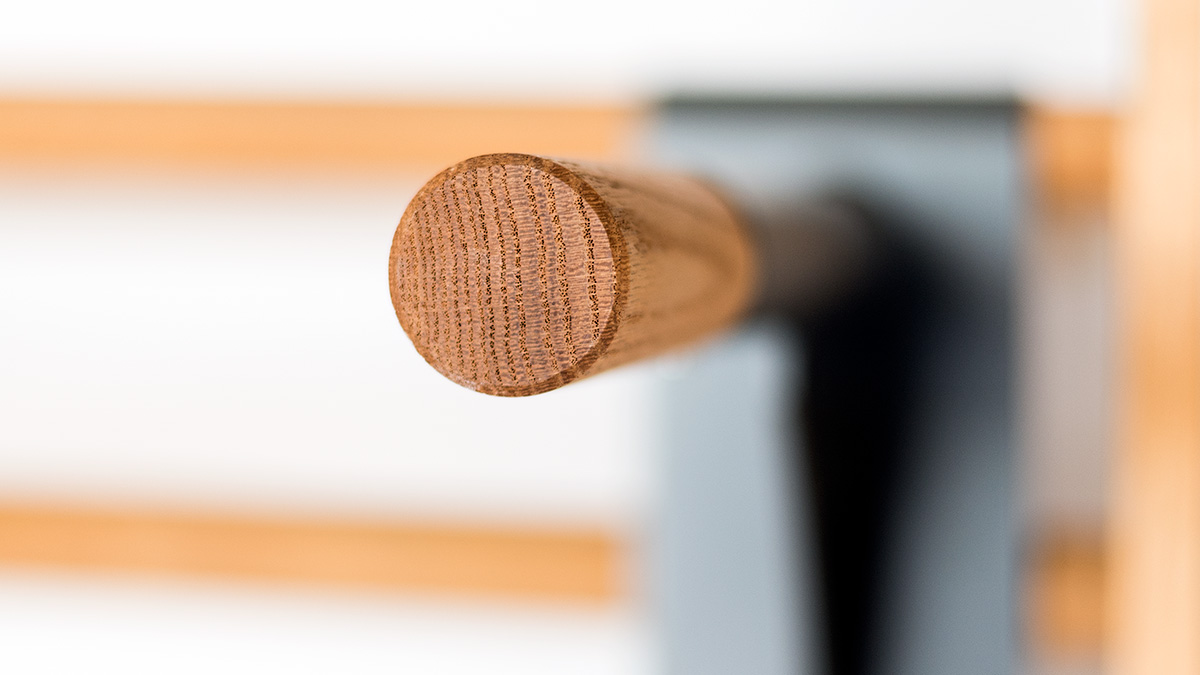 Guaranteed Stability
 The natural wood grain provides a comfortable, safe grip - guaranteeing a strong and stable grip.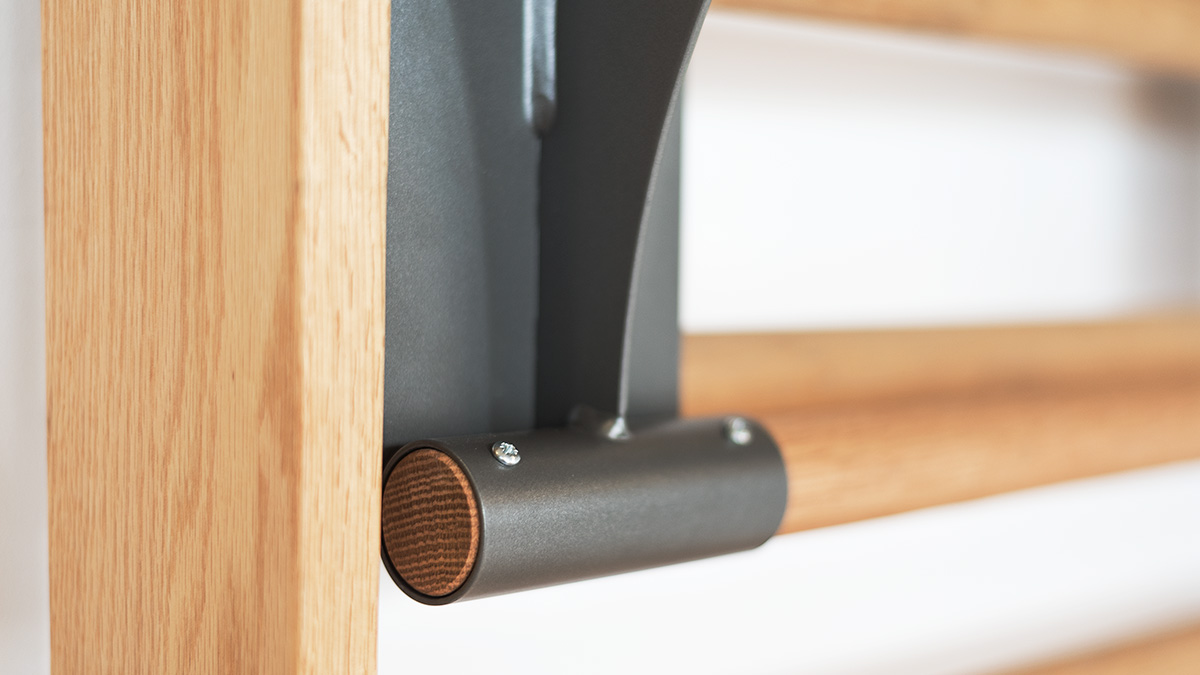 Sleek Design
Sophisticated, eye-catching design - this combination of wood and metal will fit perfectly into any interior environment.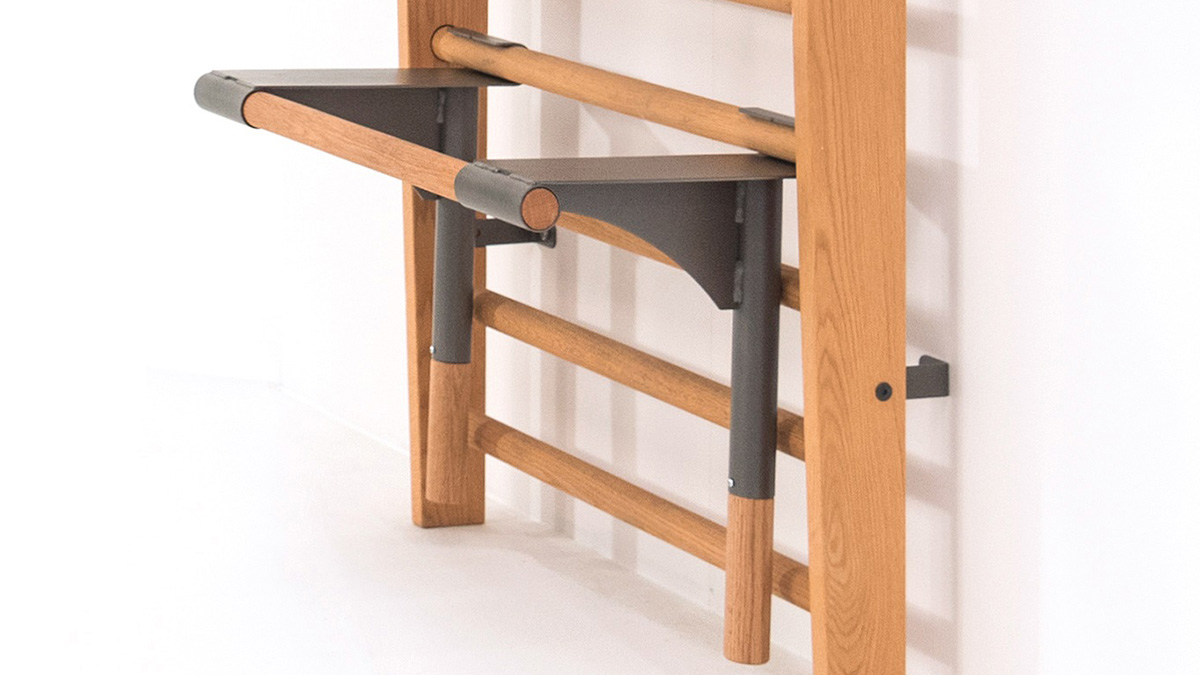 Range of Use
More than just an attractive design: Exercise on the MultiAdapter for a whole range of exercises targeting all muscle groups.
Workout Bench
Simply hang into the rung of your choice.
The WallBars bench is a workout bench and back support in one. By hanging the bench into various rungs, you will expand your exercise routine. Simply store this sleek accessory directly onto the WallBars, post-workout.
dimensions: approx. 54'' x 13'' (L x W)

made of black stained wood and genuine leather

can be hung at varying heights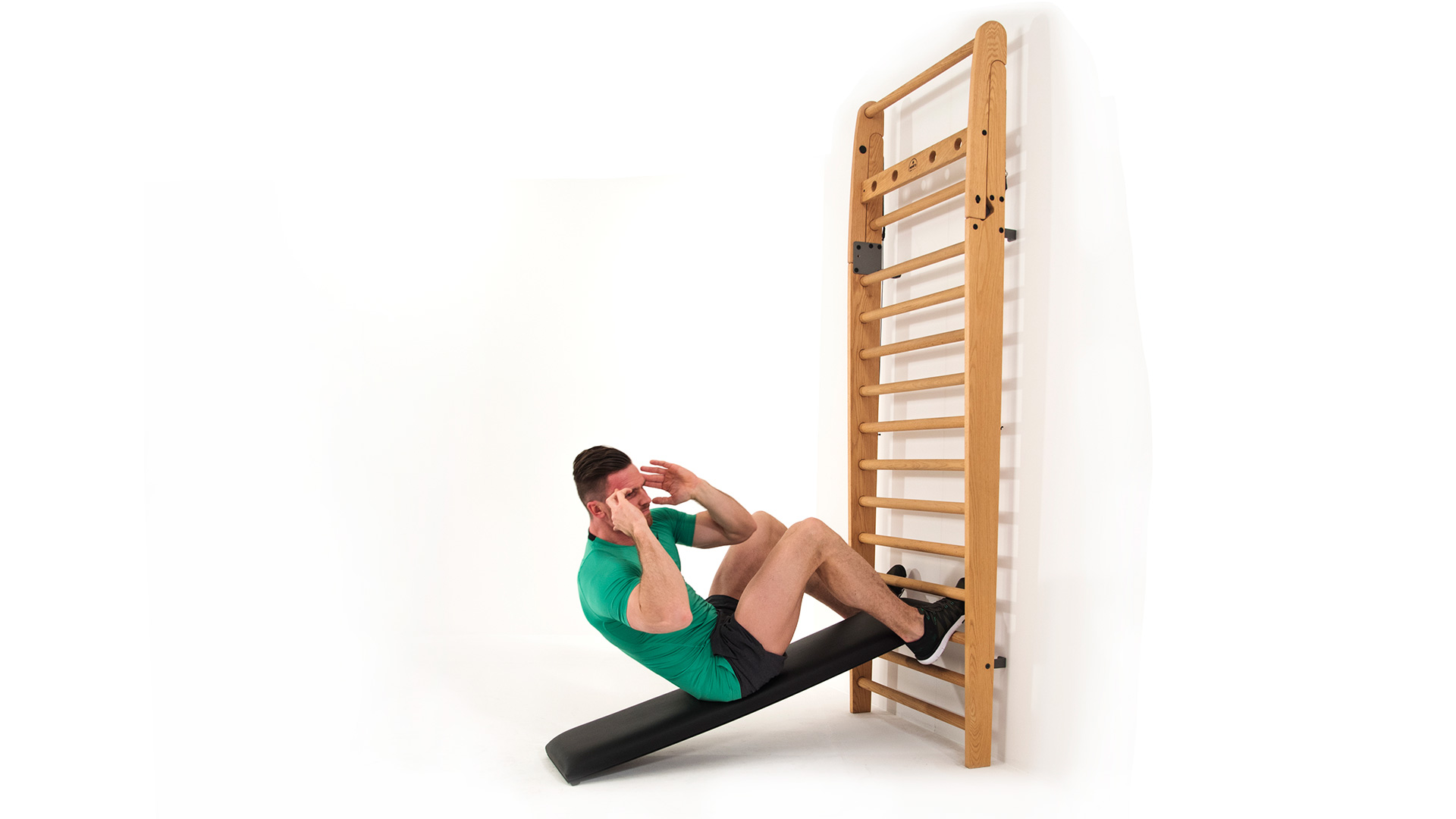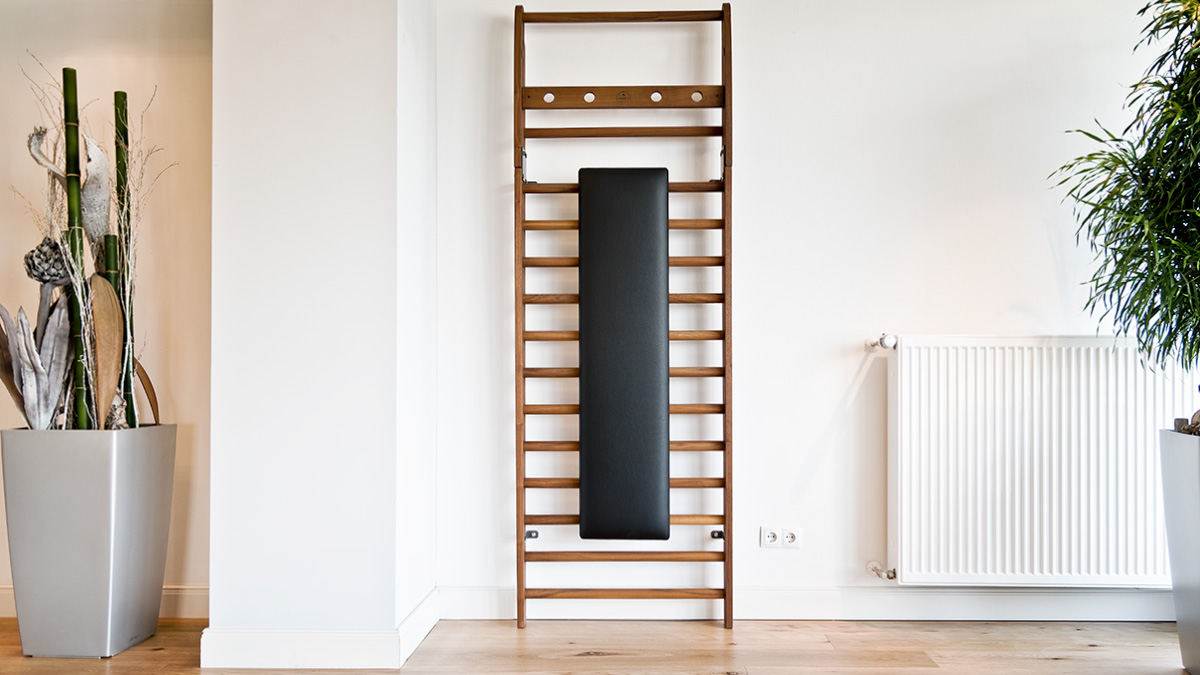 Space-Saver
Not only a useful workout accessory - the WallBars bench can be hung directly onto the rungs for easy storage.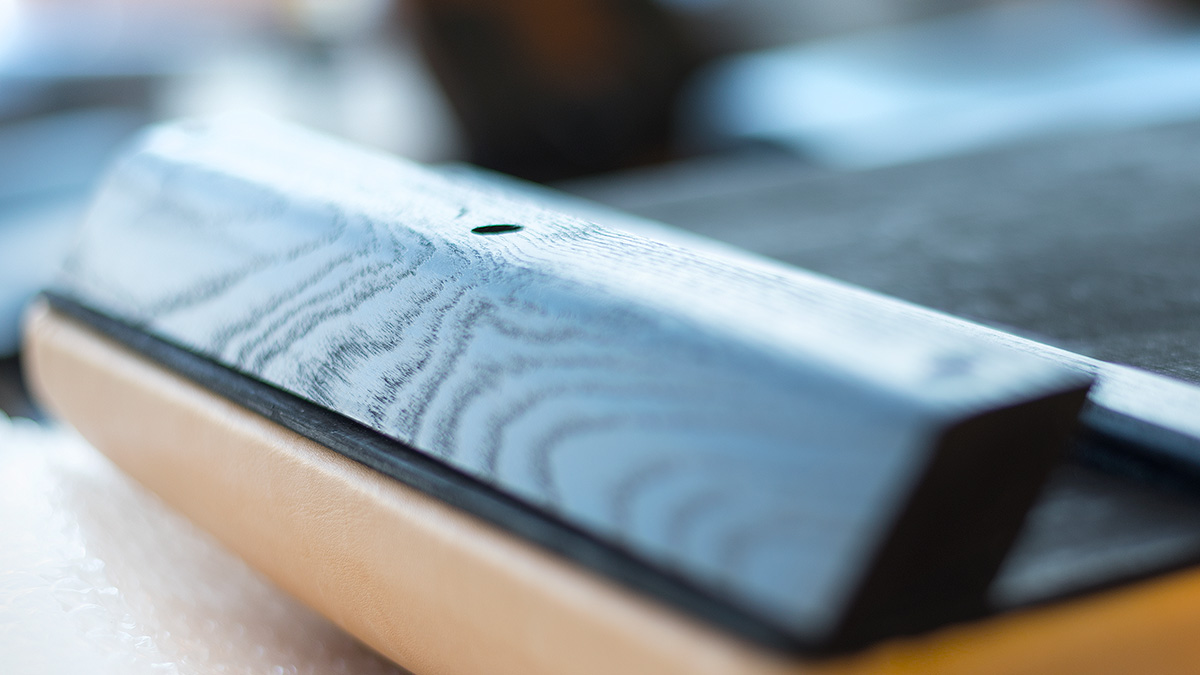 Quality & Design
Solid wood and hard-wearing leather: the workout bench is a perfect combination of these 2 materials.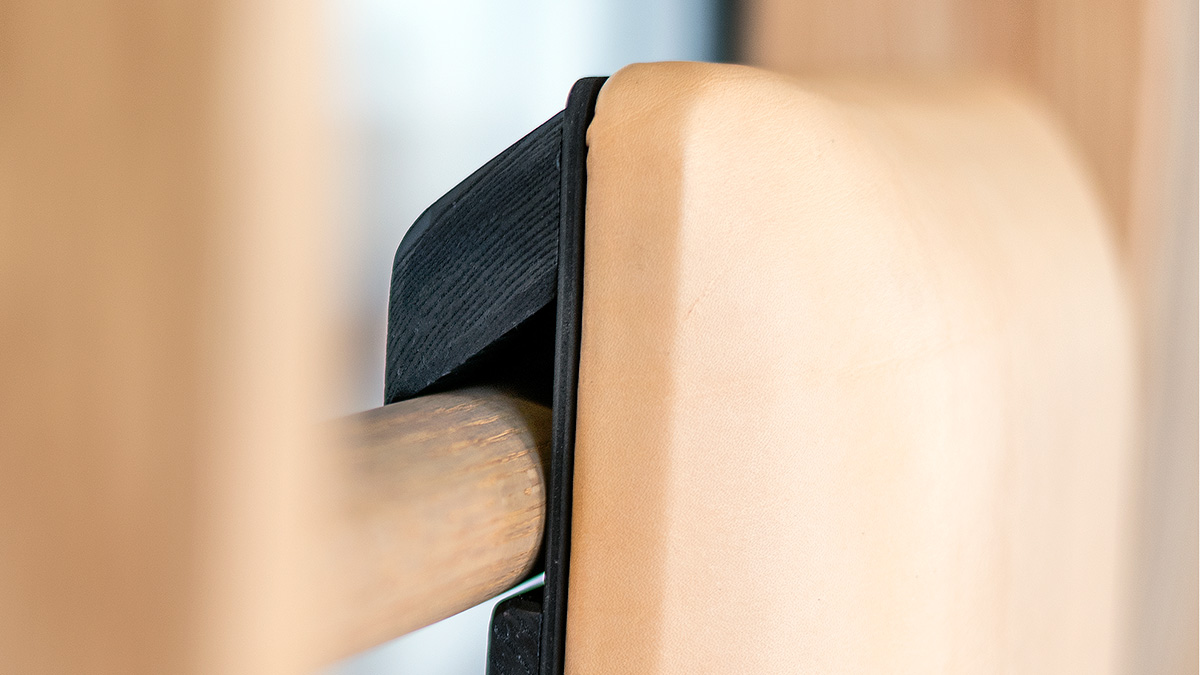 Precision Handcraft
Each workout bench is made with precision handwork and tested for durability - true custom work with the label "Made in Germany".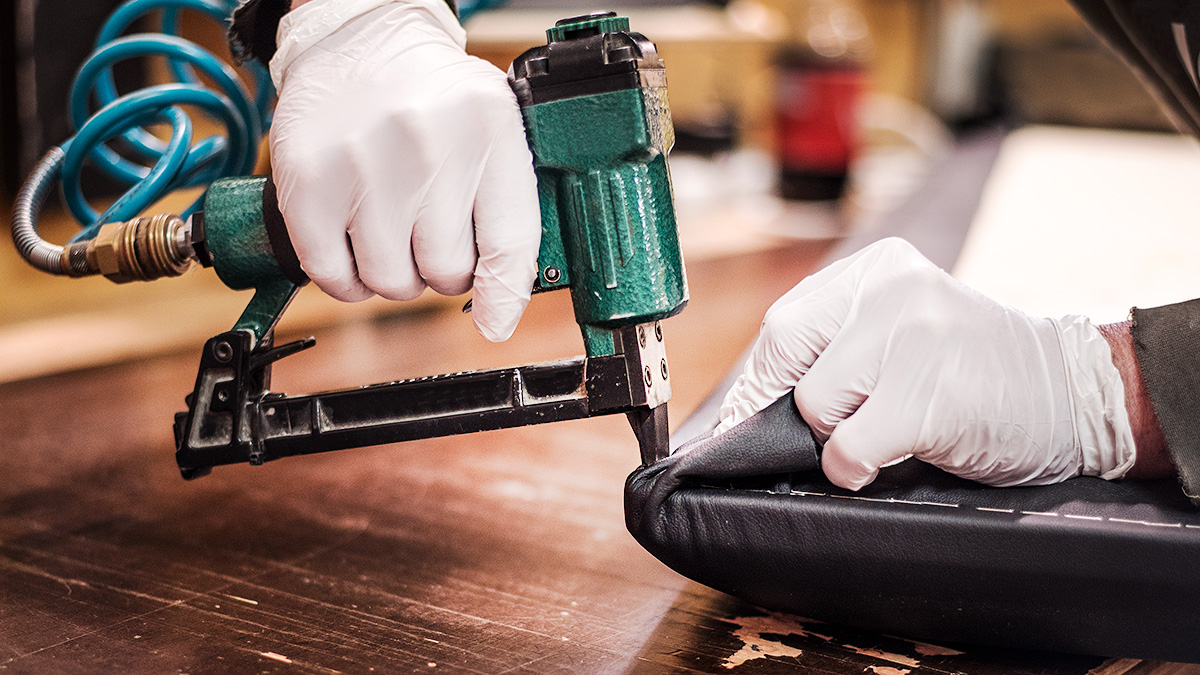 Genuine Leather
Handworked natural leather from Germany provides each workout bench with a special character; the WallBars are compatible and can be freely combined with each piece of leather!
Customer Reviews
100%
of customers recommend this product