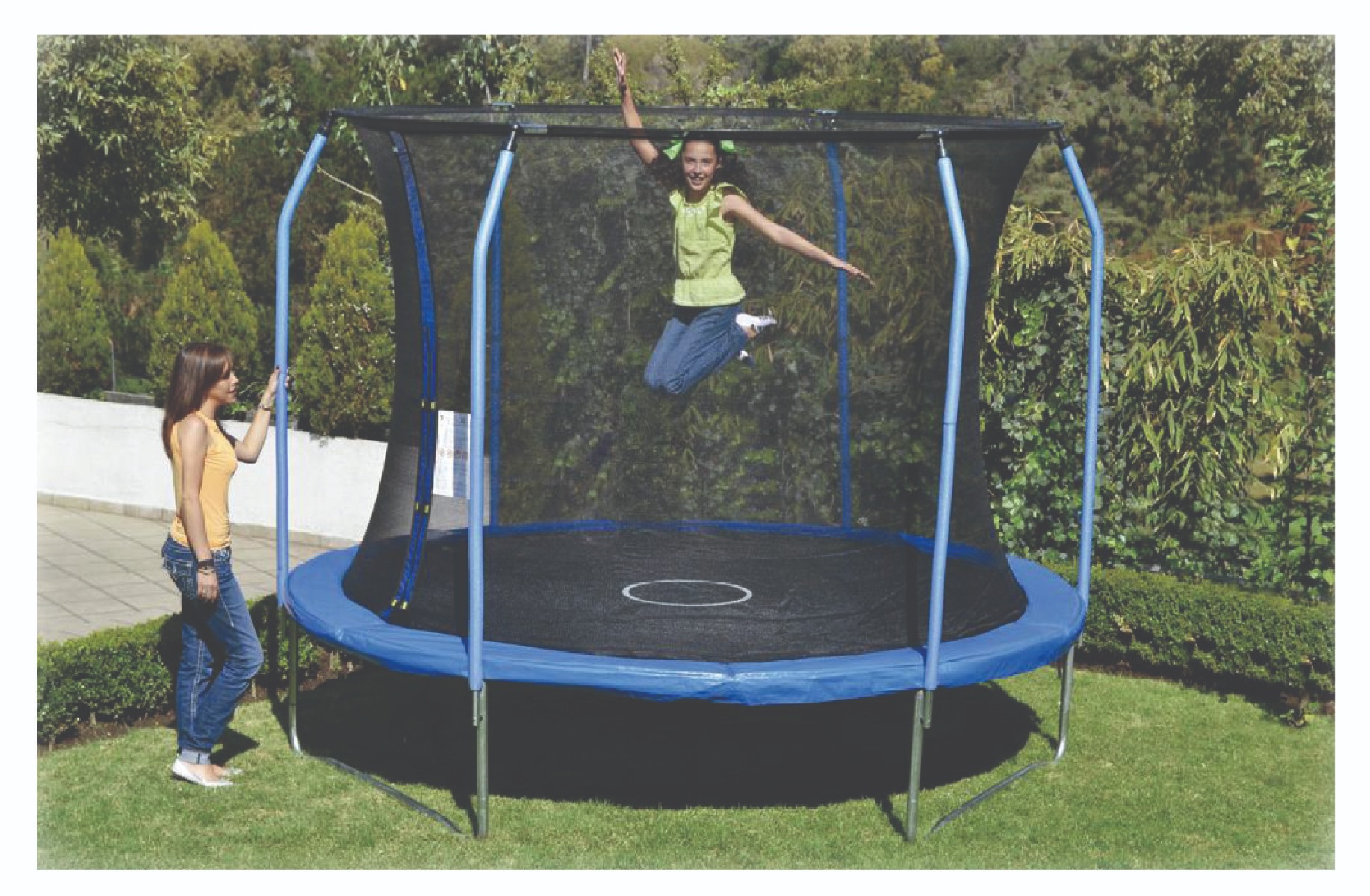 AIBIGym Outdoor trampoline 
Enjoy the many benefits of outdoor jumping on Aibigym outdoor trampolines. Safety nets to prevent bouncing out of the trampoline. Steel ladder for ease of access. Reinforced joints with weatherproof steel frames for safety and durability.
All our frames and parts are specially treated to withstand harsh outdoor conditions.
Replaceable 15mm thick environmentally friendly foam with PVC covering for weatherproofing. Strong steel spring for the perfect bounce experience. Spring and jumping mats are individually replaceable. Children and adults can easily access the trampoline with the steel ladder which comes with all outdoor trampoline.
Specification
8ft trampoline
Diameter - 240cm
Height of netting: 180cm
Suspended height from the ground: 60cm
Maximum user weight: 80kg
10ft trampoline specification
Diameter - 305cm
Height of netting: 180cm
Suspended height from the ground: 68cm
Maximum user weight: 100kg
12ft trampoline specification
Diameter - 365cm
Height of netting: 180cm
Suspended height from the ground: 89cm
Maximum user weight: 150kg
14ft trampoline specification
Diameter - 426cm
Height of netting: 180cm
Suspended height from the ground: 89cm
Maximum user weight: 150kg
Customer Reviews
Be the first to review this product
0%
of customers recommend this product