AIBI SPIRIT XT185 MOTORISED TREADMILL
The XT185 is SPIRIT's entry-level treadmill. With fewer programs and features, individuals are able to enjoy the simplicity and user-friendly programming to kick start their workout with ease. Nevertheless, the reliability and durability of this machine are definitely on par with other models.
free shipping
Hassle Free Returns
The Spirit XT185 Treadmill Features:
Muscle Activation
It's important to understand which muscle groups are gaining the most benefit during your workout. On our treadmills, you will be using your glute (bottom), hamstring (back of your thigh), quad (thigh), calf, pec and arm muscles. The LED lights will activate in three degrees of engagement: Green represents minimal involvement, Amber medium involvement, and Red, full or heavy involvement. Use this quick reference to challenge yourself during your workout.
Music & Air Conditioning
We have integrated into most of our consoles a set of audio speakers. Simply plug in your choice of MP3 player or cell phone (adapter cord provided) and you can enjoy your favorite music to keep you going the extra mile. We've also built a swivel fan into most of our consoles to keep you a little cooler.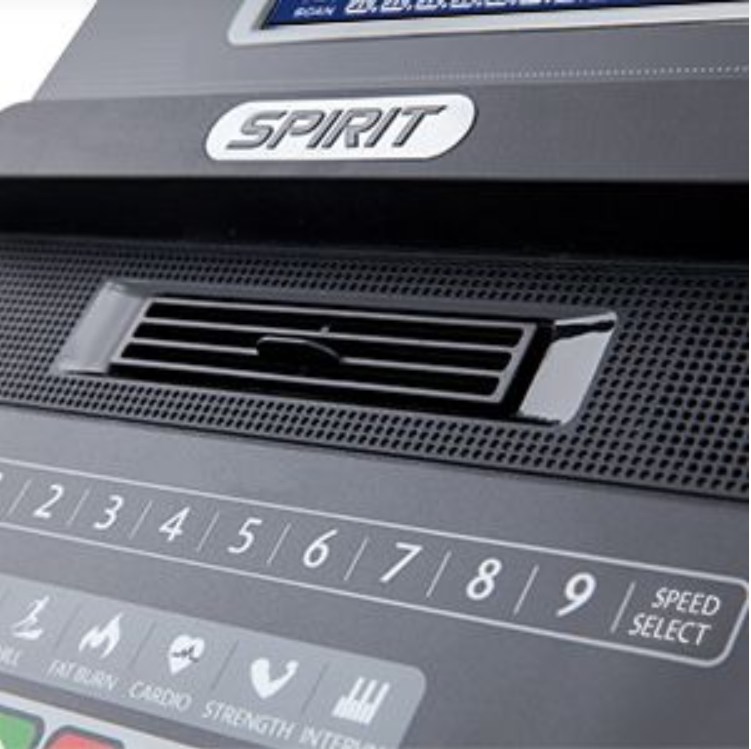 Heart Rate % Profile
Heart Rate training is proven to be one of the best ways to measure your workout. Our Heart Rate % Profile gives you a quick reference of your % compared to maximum projected heart rate. This is determined by your age, which you entered during the programming phase of any of the programs. The LED lights up in Amber for 50-60%, Green for 65% to 80%, and Red for 85%+. This is a quick reference for you to gauge your workout.
Easily Change Your Workout
Most of our treadmills have multiple locations to adjust the speed and elevation. You can always adjust the speed and elevation on the console with the quick keys or with the + and – keys on the lower console. The speed can also to be adjusted with the + / - button located on the right handlebar. The left handlebar allows for the incline to be changed. There is even a button on the lower console that allows you to disable the buttons on the handlebars. It is important that you feel comfortable on your treadmill. Allowing you to choose how you make the critical speed and elevation adjustments is just one of the features you will find on Spirit Fitness Treadmills.
The Spirit Fitness Folding Treadmill is easy to fold up and down for your workout. This feature gives you a full size treadmill for working out, but then folds into a tight compact space when not in use. Simply pull the yellow handle located on the back of the treadmill frame and the unit will unfold. To fold up, simply pick up the treadmill deck until it hinges at the top. You will notice that our assisted design makes this easy and convenient.
Lift Assist helps when lifting to fold up the treadmill deck while the Safe Drop feature slowly lowers the treadmill deck for added safety.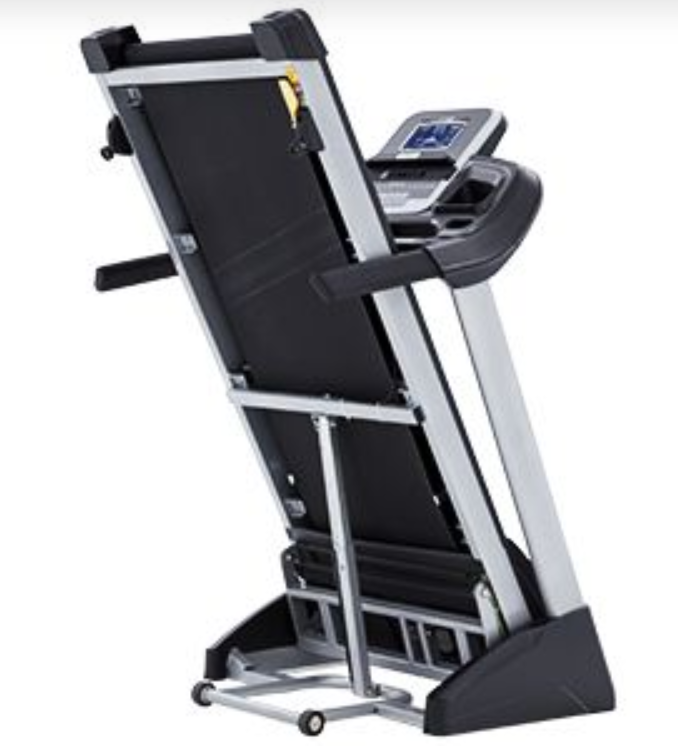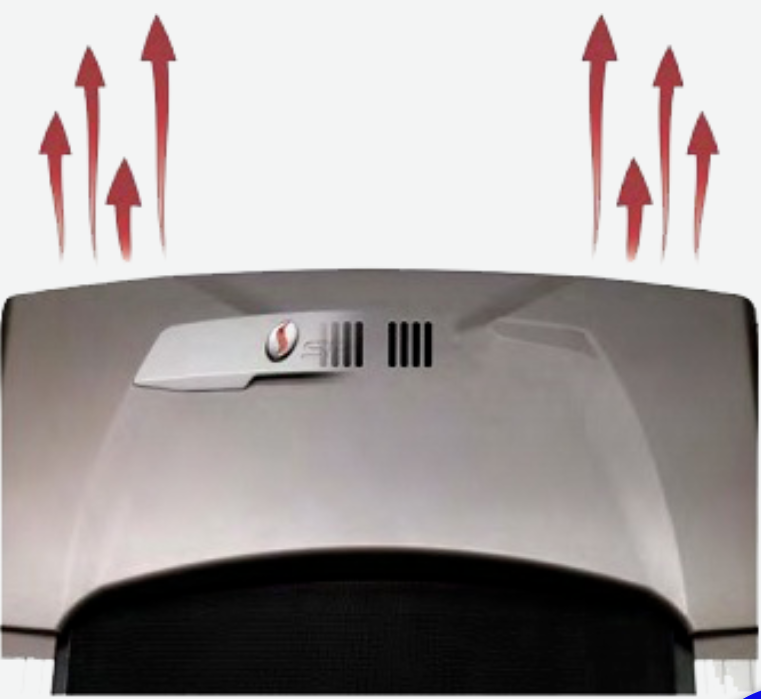 One thing that will destroy a treadmill or any electronic device is heat. It is critical that the drive motor, elevation motor and electronics under a motor cover be kept cool. Our engineers have developed an airflow system that promotes air circulation around the motor and electronics to help keep them cool. Our motor covers are designed with ventilation and we use large aluminum frames on our lower electronics, which act as heat sinks to absorb excess heat. The XT185 and XT285 have vents on the front of the motor cover. Spirit XT385, XT485 and XT685 have vents on the front along with ventilation on the top of the motor covers to promote extra air-flow. All Spirit Fitness treadmills are designed to keep the treadmill cool and running for years.
More Information

| | |
| --- | --- |
| Treadmill Range | Performace |
| Foldable | Yes |
| Speed range | 0.8 kph - 16 kph |
| Incline range | 0% - 10% |
| Belt size | 140 cm (L) x 51 cm (W) |
| Shock adsorption | 6 CUSHIONS (REAR RIGID MOUNT) |
| Max user weight | 125 kg |
| Workout information | Speed, Time, Distance, Incline, Calories, Media, Heart Rate |
| Pulse reading | Telemetry & handpulse |
| Console Display Type | LCD |
| Workout programs | 6 |
| Program profile | Manual, Hill, Fat Burn, Cardio, Strength, Interval |
| Wireless Connectivity | Yes |
| Connectivity Type | NA |
| Speakers | Yes |
| Power requirement | Yes |
| Assembled dimension | 196 x 89 x 147 |
Customer Reviews
Be the first to review this product
0%
of customers recommend this product